By Forest Puha
Wildfires are scary, furious and incredibly destructive. As of this writing, the effort to control wildfires in Northern California and around the United States are pushing local, state and federal firefighters to their limit. For people living on farms and other rural areas, adopting firefighting techniques to keep their homes same can often mean the difference between losing everything and staying alive. Although I'm not a firefighter, every year I gather and burn tumbleweeds, pull clumps of plants away from the house, trim low-hanging tree branches, create some firebreaks and other routine fire maintenance expected of me as a rural homeowner. This helps my local fire department and my neighbors so they don't have to automatically divert resources to defend my home, and it helps me for concentrating on other important aspects of my fire preparedness, like planning for evacuation.
In this article, I'll examine some tools I have to remove debris and burn weeds that everyone should have. All of these tools can be purchased brand new or found at local garage sales and thrift shops for pennies. Everything I discuss was based on my experience using them.
For widespread convenience, I've posted images are of products that can be bought at Wal-Mart, Amazon or Harbor Freight. As of this writing, the prices I've listed for everything were what I paid at the time for the items. You don't have to buy all of these at once; what is important is that you work up a collection of tools that works for you and your needs, so that you can be prepared for fire.
A Bottle of Water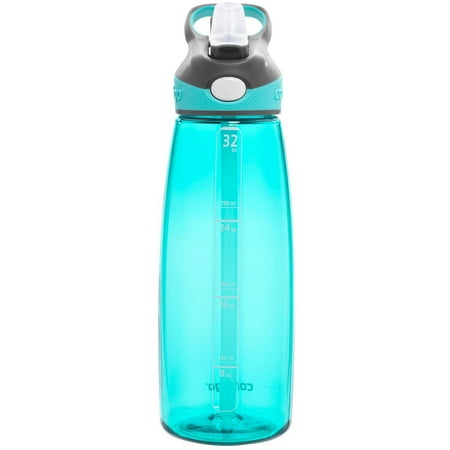 A refillable bottle for drinking water. I own several, so this was "free".
It sounds funny, but this really is one of the most important tools you can have. You'll want this at all times, whether in a canteen you carry or a bottle you stash at your feet. Stay hydrated, soak your clothes, and reduce your fatigue.
Safety Glasses
Impact-rated safety glasses from Harbor Freight. $1.79 at most stores.
Fires generate lots of smoke that gets into my eyes. They'll also pop and crackle, sending up sparks that land on my face. Eye protection is an absolute must. These impact glasses are slightly wider than normal safety sunglasses, with more of a rectangular shape and clear side panels that cover more of my eyes and cheeks. They also have adjustable earpieces, so you can shorten them for children or lengthen them while wearing a mask. I prefer clear versions; they also come in various tints to act as sunglasses.
N95 Respirator Masks
3M's N95 respirator with valve. Available at most stores for under $15.
Fires generate a lot of smoke, and sometimes the smoke blows back on you. Like the water bottle, keep these on you at all times. They won't completely eliminate the smoke and the smell, but the mask will filter out enough to let you breathe and get away.
OSHA-rated Hardhat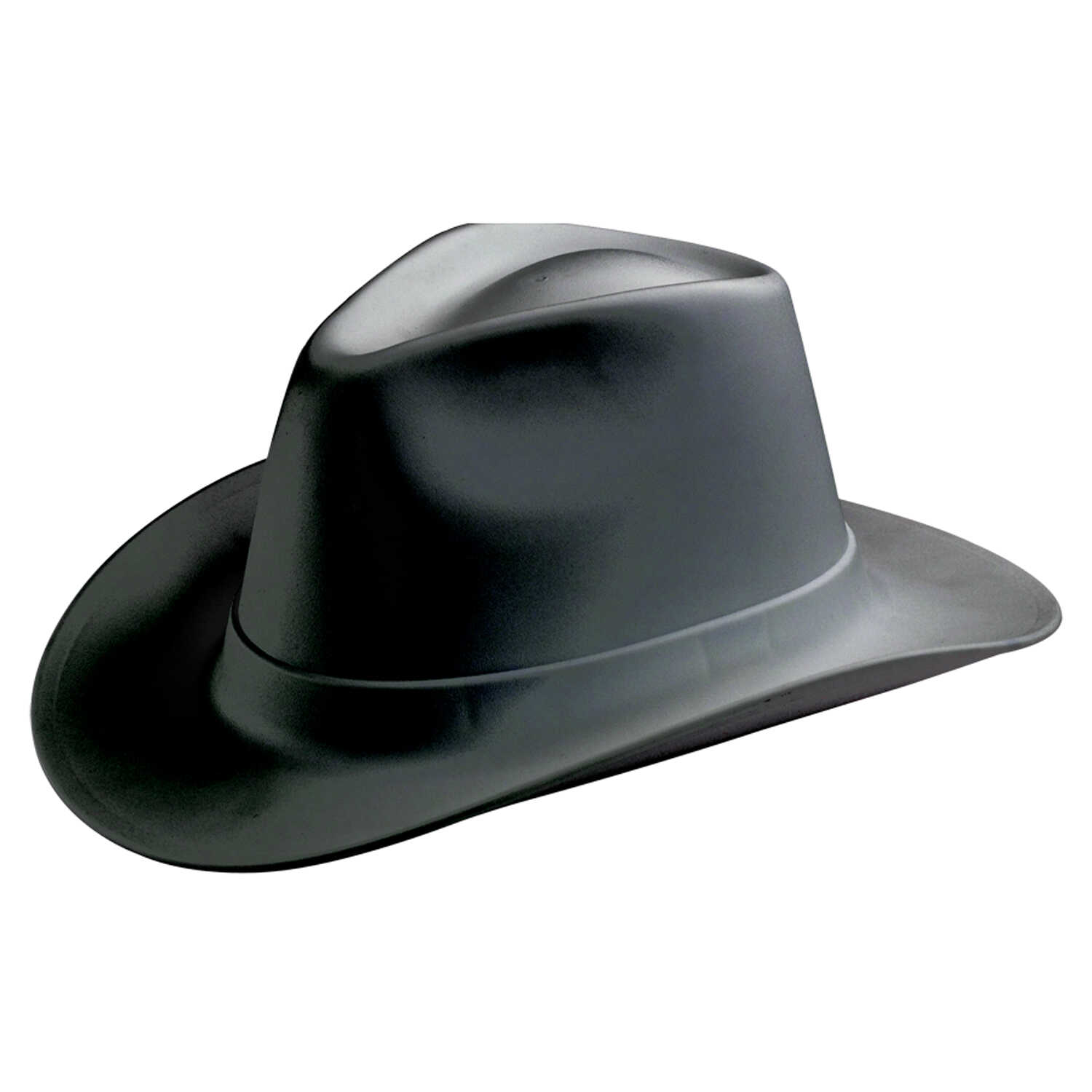 The Occunomix "Vulcan" Cowboy Style Hard Hat. Available at Amazon for $18.50.
I didn't use to believe that these were necessary for fire prevention around my house, until one day I was cutting off some very small tree limbs around my house and a branch fell on my head. Four hours later, as I held an icepack to my throbbing head while lying down on my living room floor, I came to a realization: hard hats ARE necessary. Go figure.
As the above picture shows, they come in multiple styles nowadays and for pretty cheap. Protective gear pays for itself over time, and with the Cowboy and Construction hardhats I'm two-fifths of the way toward making my own personal Village People collection. Win-win!
Leather Gloves
Leather gloves with cotton backing. $7.99 for a 5-pack at Harbor Freight.




You need gloves when working around fire; things get hot to the touch. Avoid non-leather gloves as they'll get hot enough to melt and stick to your skin, causing severe burns and worse. Leather gloves also come in arm-length and full-wrap styles, so you can cover as much of your hands and arms as you like.
100% Cotton Pants and Shirt
"Dickies" double-layer carpenter pants from Wal-Mart. $35.99 at most stores.
I prefer double-layer carpenter pants from Dickies and Carhatt. While they don't offer as much protection as leather and firefighter pants would, these carpenter pants do protect my legs and feet from burning embers and scratches, can be found anywhere and they're pretty cheap. Always remember to wear 100% cotton clothing when fighting fire; polyester, nylon and other synthetic material will burn, melt and stick to your skin in horrible ways.
Leather Boots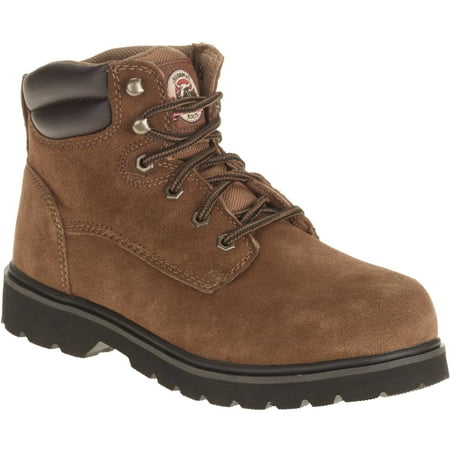 Brahma unisex "Owden" leather boots. $19.97 at most stores.




Footwear is absolutely important when fighting fires. Because your feet will be stepping on, stepping over and touching fire, extremely hot ground and other dangerous material, you'll need footwear that can handle abuse.
These Owden boots are made entirely of leather with metal grommets and a semi-rubber sole which will hold up to most small fires around your home and keep your feet and ankles protected from contact burns and scratches. They don't have a steel toe or steel shank, which means they don't weigh much and are very comfortable to move around in, but they also lack the protection you'd get from more expensive boots.
Danner Men's Wildland Tactical Firefighter Work Boot. Starting at $237.65 at Amazon.com.
If you want to do serious firefighting—assisting your neighbors, becoming a volunteer firefighter, controlled burns in national forest—here's a sample of specialized boots for the task. These come with a metal shank down the sole of your foot that can block nails and glass you step on. Prices go up as features are added, but quality tools repeatedly pay for themselves over time.
A Reliable Shovel
56-inch Fiberglass Shovel from Harbor Freight. $9.99 at most stores.
One of the most useful tools for fighting a fire. You can shovel burning brush, shovel dirt upon fire, cut and split bushes, dig trenches, dig fire pits, use as a hiking stick, balance across your shoulders and tie things on the back, use as a visible marker, use as a camera monopod… the list goes on.
Like all the tools in this list, fiberglass or metal handles are preferable to wood, which lessens the chances of the tool catching on fire or breaking in the middle of a project. Fiberglass shovels also weight a bit less than their wooden version of equal length.
A Reliable Rake
14-tin Fiberglass Rake from Harbor Freight. $19.99 at most stores.
The rake is one of the most ubiquitous tools in a homeowner's firefighting arsenal. It can pull together burning weeds, pull down burning branches, and push ashes into a pile for easy watering. As with the shovel, spend the extra money on a fiberglass or metal handle rake; they're more fire resistant than the regular wooden ones and can be recovered if dropped into hot embers.
A Pulaski Axe
34-inch Pulaski Axe from Harbor Freight. $24.99 at most stores.
The Pulaski Axe, also known as as the cutter mattock, is one of the more unusual firefighting tools in your arsenal. It consists of a sharpened vertical axe head on one end, with a curved and sharpened horizontal mattock blade on the other end. This allows the user to chop and split tree branches, trunks and roots at various angles, and in firefighting the mattock end can also be used as a makeshift rake and hoe to pull apart and push away burning embers and brush.
I've found that the wooden versions are too heavy for my practical use; the one I bought from Harbor Freight comes with a fiberglass handle and weighs around 5 to 6 pounds altogether, which makes it relatively lightweight and handy. I can pick it up and use it all day long.
A Chainsaw
The Husqvarna 445 16-inch chainsaw. Around $250 at most hardware stores and Amazon.
Finally, a chainsaw is a basic tool every rural homestead should own. The above model happens to be one I own, but Stihl also makes reliable saws. For chainsaws, bigger engines mean more reliable power, although the bigger the chainsaw, the more expensive it becomes. I recommend a 16-inch bar chainsaw for the absolute minimum in cutting wood, but others will recommend an 18 or 20-inch bar for a beginner. Keep in mind that bars on chainsaws can be switched to be a few sizes larger or smaller than the original, so you have some discretion in what you need for your purposes. It's no coincidence that the safety gear for firefighters work perfectly when operating a chainsaw, and you'll also want to purchase a good pair of ear protectors so you don't lose your hearing while using it.
In addition to the chainsaw, you'll want storage containers for gasoline, two-cycle oil to mix with the gasoline, and 30-weight bar oil to lubricate the chain blades with, as well as spare parts, an owner's manual and tools to fix and adjust the chainsaw. Your local hardware store will carry most or all of the things you need, and the rest can be ordered by them or you from Amazon. Again, be careful and practice with your chainsaw in normal and safe conditions, so that you can rely on it and your own ability during a fire.
That covers the basics for tools. In the next article, we'll be discussing some tactics and strategies to make your home and your land more fireproof. Thanks for reading and stay safe!